Witcheye Review
This will be a quick review, for a rather simple yet quite fun game. Today we are talking about Witcheye.
You can find this review in video format as well.
Witcheye is developed by Moon Kid studios and published by Devolver Digital. At first glance, the game looks like a Gameboy Advance title. Once you get hands on with it, it actually plays like one too.
Witcheye doesn't try to do anything far too fancy and stays true to its main gameplay mechanic, which is flinging an eyeball across the screen, trying to hit enemies and obstacles with the only goal being to reach the end of the stage. The game really doesn't offer much more than that and there is barely any kind of different stuff going on gameplay-wise the further you go in the game.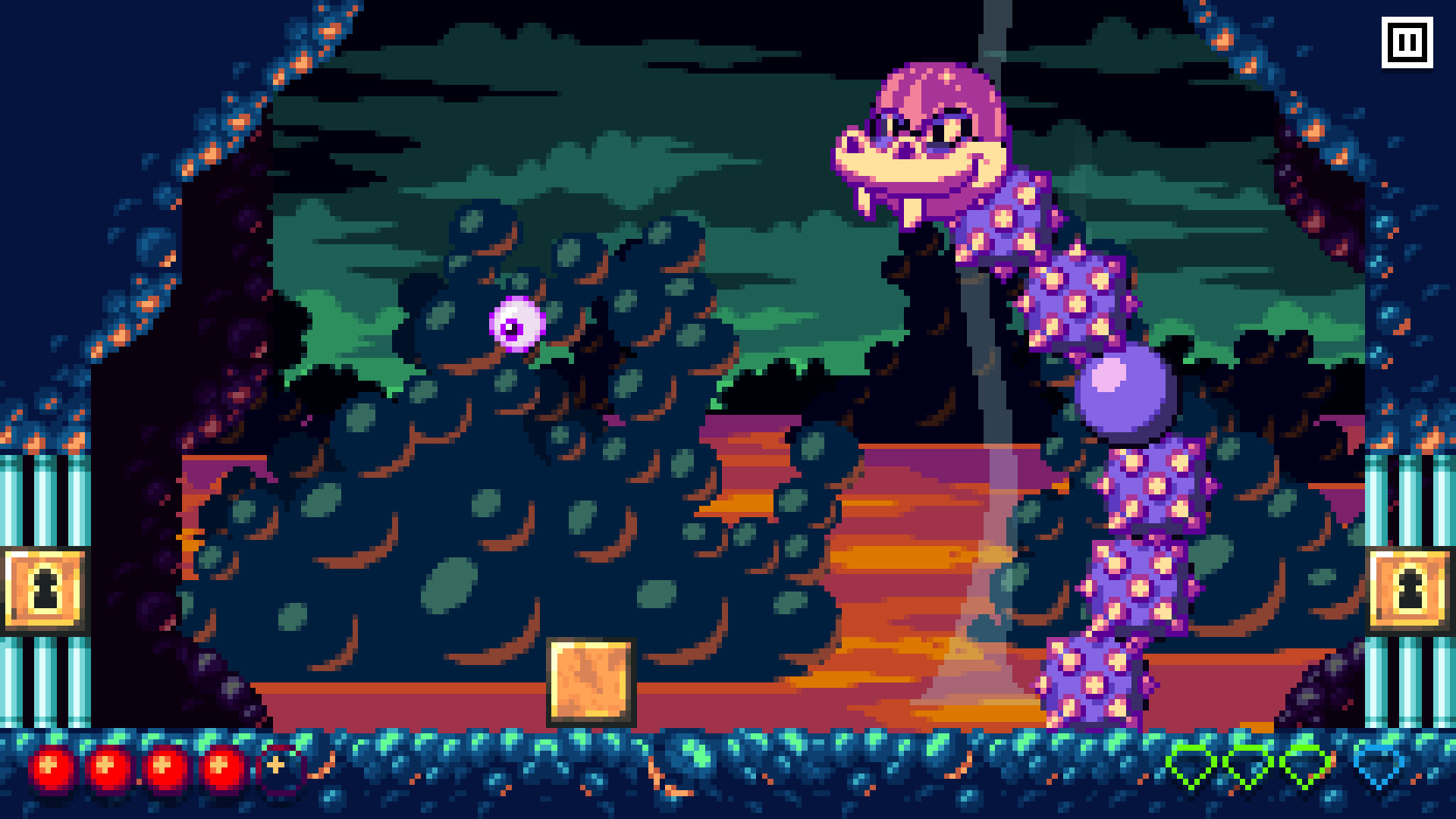 What really makes Witcheye cool though as an action indie title, is its good level design. Just like in the good old days of good Gameboy Advance games, all stages are well made and won't allow you to get bored. There's both bosses and mini-bosses as well, so there is actually way more content than initially meets the "eye."
It would be far too much to talk about controls or anything alike, since all you do is just move your thumbstick to fling and press any button to stop. Simple, effective, sometimes mildly annoying but overall fun.
That being said though, the game is basically just that. A funky gimmick, coated with retro pixel artwork and a soundtrack that has some quite catchy beats. For the price that the game is being offered, it is most definitely a little experience that anyone would enjoy having in their library.
Find Witcheye on Steam.
Watch the game's trailer here.
~Konstantinos "Kelfecil" Christakis
---
We would like to thank the developers/publishers for providing us with a copy of this game for coverage purposes. As a non-commercial press website, it is our honor and our delight to be able to provide our opinion on it.