Space Crew Review
Do you remember Bomber Crew by indie studio Runner Duck? If you do, you are in for a treat. If you don't, well… you're still in for a treat! Enter Space Crew, the sci-fi action simulation game that we all needed in our lives.
You can find this review in video format as well.
Space Crew plays more or less the same way its world war 2 themed predecessor played. Only this time, we are in space and a lot of things have improved since the last time we took control of a crew manning a spaceship (or bomber aircraft, you know, same thing).
Space Crew makes you the captain of a spaceship and its crew and basically asks you to micromanage the crew as they go on missions in space. Yes, of course you are doing missions in space, it's called Space Crew, what did you expect? You will have to control your engineer, your pilot and every other crew member on-board in order to make sure you achieve your mission goals and return back to base Athena safe and sound.
This sounds way less complicated than it actually is though and that is honestly a good thing. The game has a lot of variety and the more you play it, the more upgrades you unlock that you can buy in order to customize your ship, your crew and pretty much everything in the game. There's even a custom painter for making your own logos and putting them on your ship. I am not much of an artist but I did spend some time to make the Hyper Light Up logo for my personalized ship, "The Hyperlighter." Yeah I know, very original and cool. I'm a great space captain.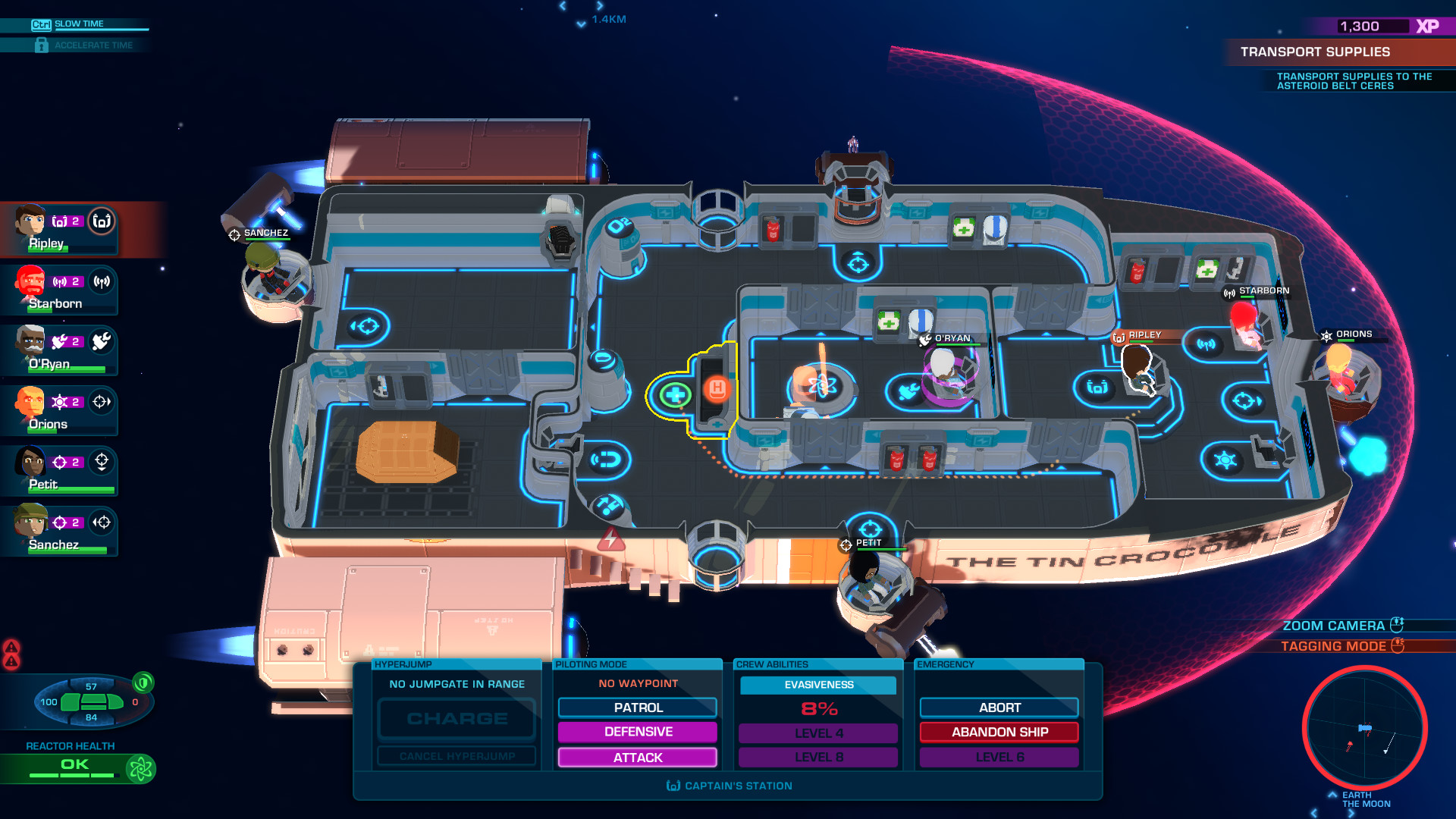 The game starts off quite easy, with a bunch of tips popping on-screen now and then, teaching you how to move your crew around and what each station does. On top of that, we are put in different events in order to see what we should expect in our future missions and soon enough we are free to start completing real missions. The progression honestly felt amazing and I never really got bored of the game, since there was always something new to try out, either through new upgrades or new missions.
The whole idea of the game somewhat reminded me initially of Holy Potatoes! We're in Space but after playing it a bit, I realized it is its own thing with most gameplay mechanics having been taken from its predecessor, Bomber Crew.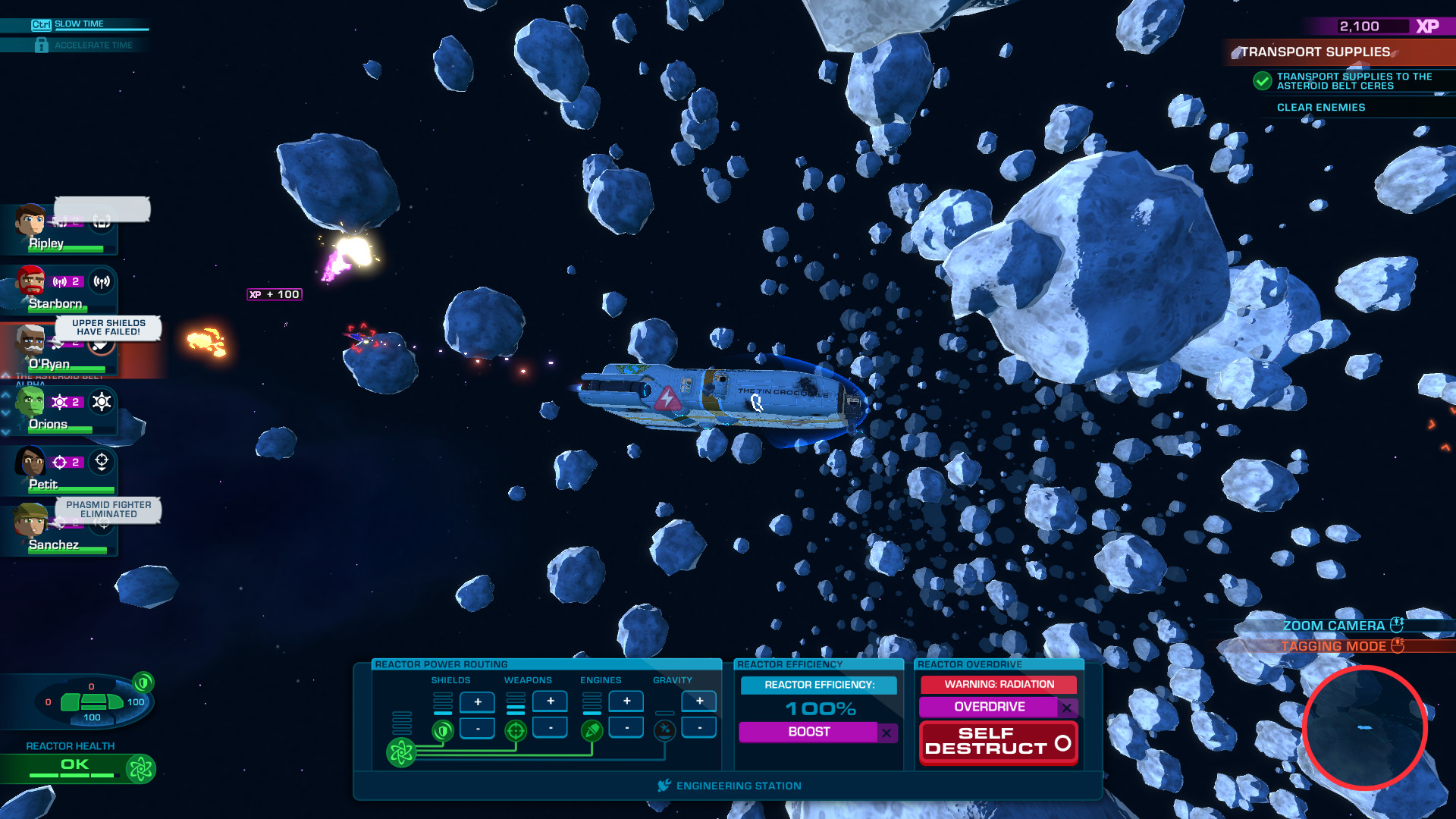 The game looks fantastic as well. Even though the 3D graphics are somewhat simple, the title finds a good balance between cute and serious with the way characters are designed and the way they move around. The thing that got my attention the most was actually the camera control and how smooth it was to operate both in and out of fights. The camera controls were very easy to learn and they made the game really fun to play and have to say that if they weren't as good as they were, the game would have easily been really tiring to play.
The overall audio of the game is also quite well done, making it fun to listen to the fun laser guns fire at enemies. The music accompanies everything pretty nicely as well. So, no complaints on this part.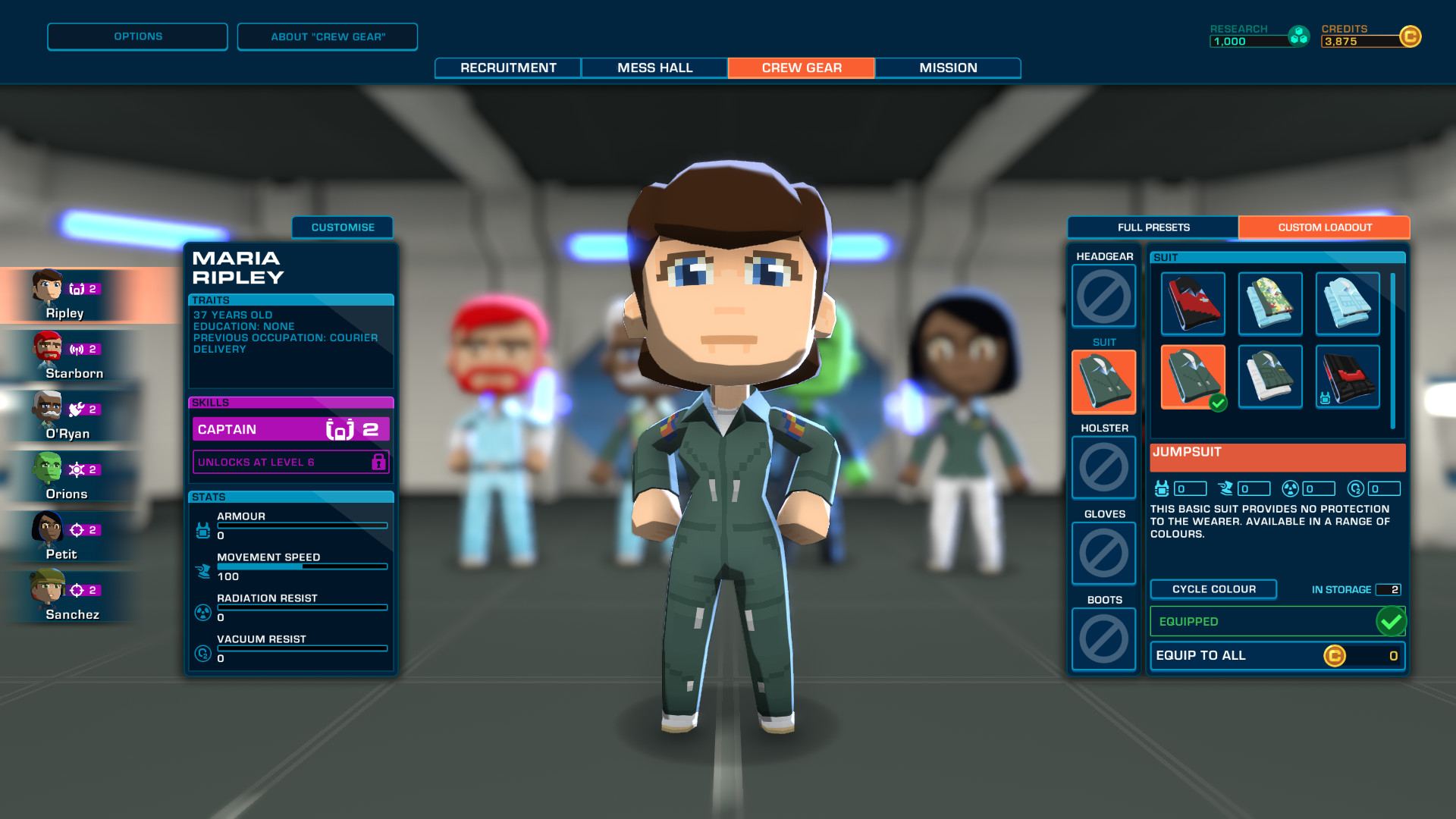 Space Crew is the kind of simulation game that I feel pretty much anyone would enjoy, even if you are not a fan of the genre. For that reason, I would easily recommend it to anyone that is looking for something chill with a lot of content or to anyone that loves sci-fi games.
I would recommend it to anyone who dares to boldly go where no man has gone before.
You can find Space Crew on Steam.
You can watch the game's trailer here.
You can follow Curve Digital on Discord for more updates or join the community in the Bomber and Space Crew Discord channel.
~Constantine "Kelfecil" Christakis
---
We would like to thank the developers/publishers for providing us with a copy of this game for coverage purposes. As a non-commercial press team, it is our honor and our delight to be able to provide our opinion on it.