Over the Alps Gamescom 2020 Impressions
We had the chance to check out Over the Alps by Stave Studios and boy oh boy was it a treat. We are here to share our impressions on the game with you and why you should consider trying it out yourself as well.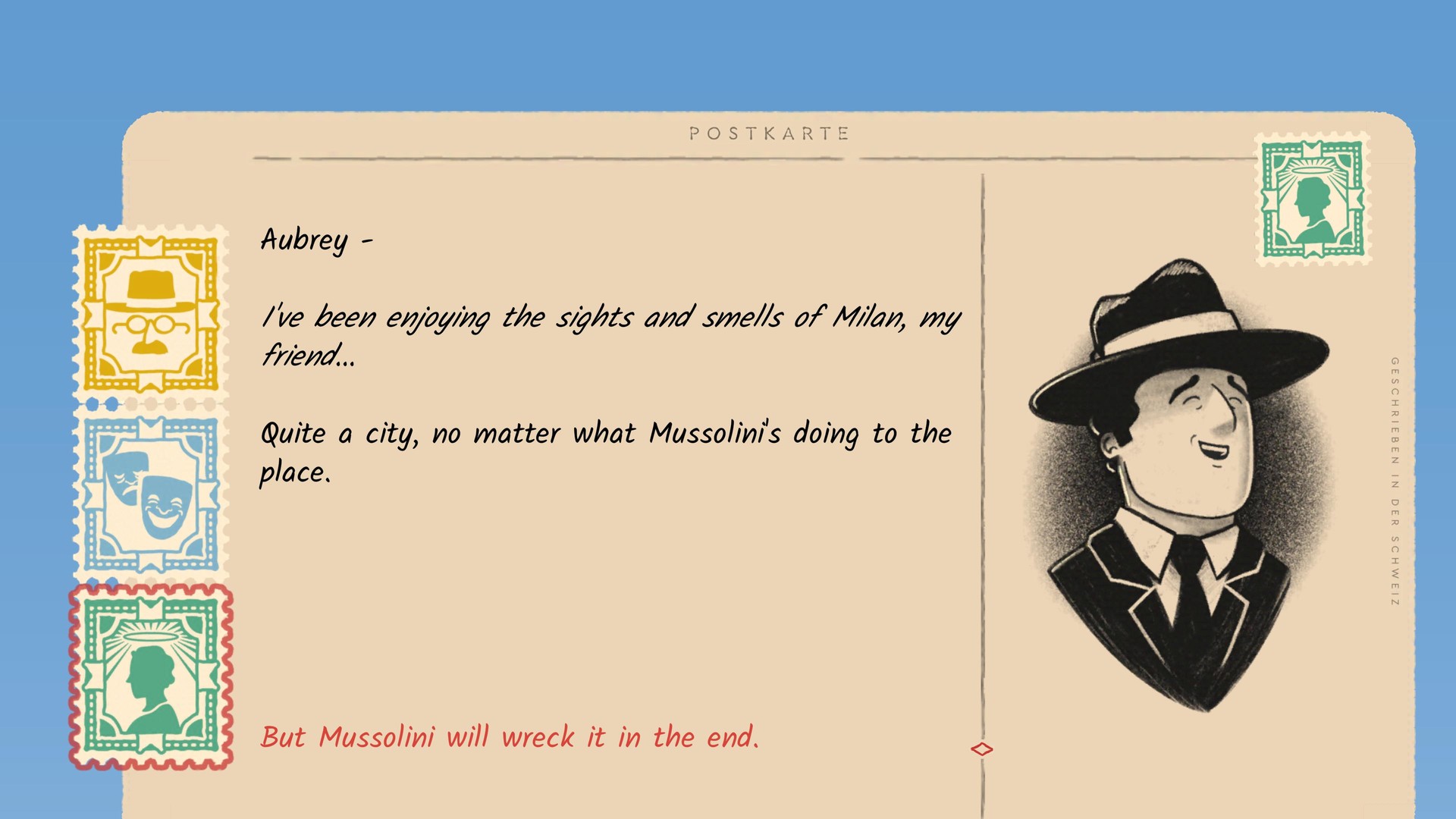 Over the Alps is all about a spy's adventure in the year 1939 who is trying to evade the police and complete his tasks to help with the war efforts during World War II. Sounds very heavy as a theme but Stave Studios have done the impossible and have managed to deliver a very colorful and at the same time well-placed in the timeline title that delivers the sort of a feeling that a well-written historical novel would only be able to do so.
We get to read the entire story through postcards that the spy writes and we get to pick various options as to what the main character will say or do next. It is actually way more intricate than I initially thought when I started playing it and the game actually managed to captivate me quite fast. I always say that a good game should get you interested in the first few minutes in whatever way it can and Over the Alps did exquisitely well in that area.
Choices most definitely matter in this world war II spy story full of suspense. Never before have I ever been so intrigued and interested in learning more about a spy story than I did with Over the Alps and that's just one of many reasons as to why you should head over to Steam and try out the demo of the game for yourself.
Check out the game's trailer here.