Omno Gamescom 2020 Impressions
Omno was part of the Indie Arena Booth lineup this year for the digital Gamescom 2020 and we had the chance to try out the demo to give you our impressions on it.
Omno at first glance looks like just another 3D platformer game but quickly surprises you with its Journey like atmosphere and platforming. The music and the look of the game are the main attractions of the game of course since Omno seems to try and lure the player with its aesthetics more than anything. The gameplay mechanics are quite simple and mostly revolve around the manipulation of light.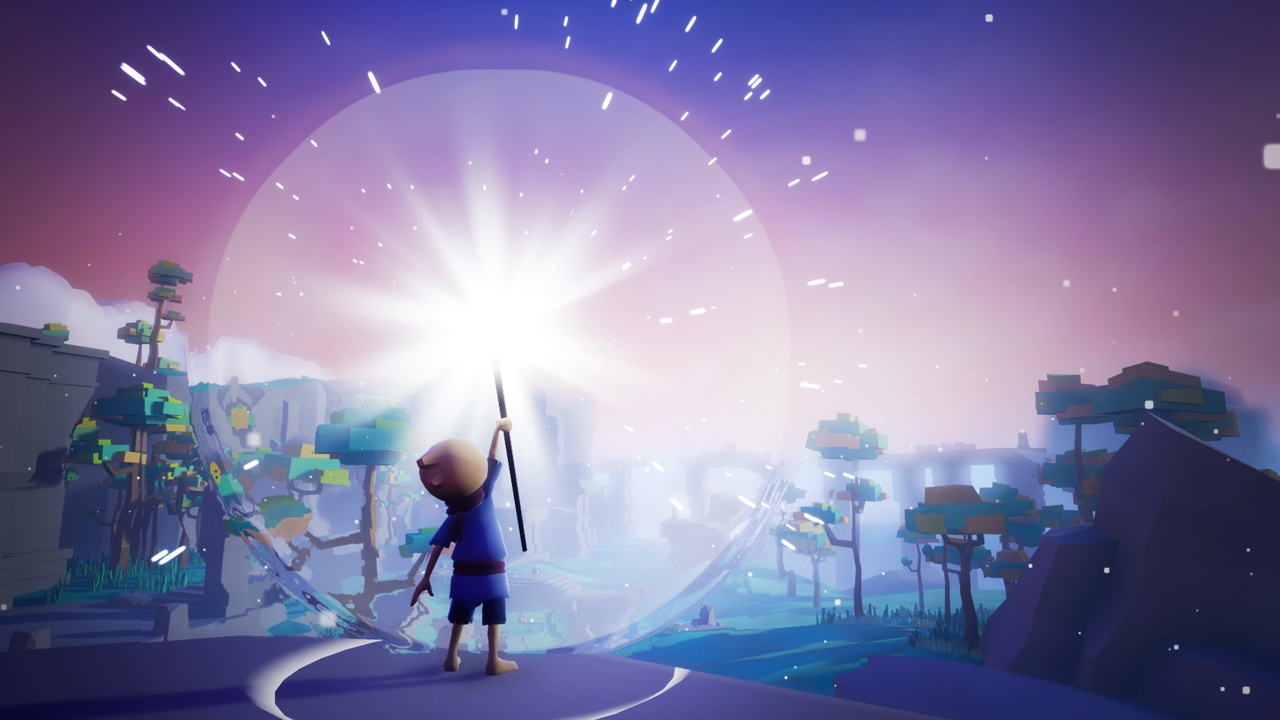 The main character (whom we don't have a name for yet) is holding a staff that allows him to dash forward and also move the light from place to place. This white light is basically what powers a lot of the mystical technology that we find around the world and it is up to us to solve platforming puzzles by moving that light around.
The demo did not last very long, not longer than ten minutes or so, so we weren't able to see as much of the game as we wanted to. However, it did great at showcasing what we should expect from the full release. Even after the demo is done, we were allowed to roam an empty desert by riding our light-staff like a hover-skate (think Back to the Future) and explore.
Jonas Manke is the solo developer on this title and having read what he did in the past (was an animator for games and movies) we are not very surprised about how this game already looks. With a focus on the more aesthetic parts of the game, we can only expect a one of a kind experience with Omno's full release in the future.
You can wishlist Omno on Steam (and try out the demo) and watch the game's trailer here.