Kosmokrats Review
Space? Puzzles with physics? Potatoes? Russian propaganda? Ah yes, Kosmokrats, the game that has it all.
You can find this review in video format as well.
Kosmokrats is the creation of Polish indie studio Pixel Delusion and is published by Modern Wolf. I have to say that, Modern Wolf has been picking some very interesting titles for their range of published games and Kosmokrats is proof of that. Kosmokrats puts you in a situation some time after the cold war (I suppose) when the race to space was the number one concern for both the Americans and the Soviets. As a player, you are part of the soviet mission in space and you are there to peel potatoes.
Until you get promoted to Komrade Drone Pilot. That's where the real fun begins.
As soon as the promotion goes through, even though temporary at first, the "real" game starts. We are taught the controls of the drone and through a couple tutorial stages, we feel ready to go out in space for real missions, ones that will affect the course of history itself. Oh you think, I'm overreacting? That's the most beautiful part of Kosmokrats actually. What at first seems like a very simple indie game with a very simple physics meets puzzles gimmick, soon becomes a complete adventure with its own narrative and choices that impact how this narrative develops.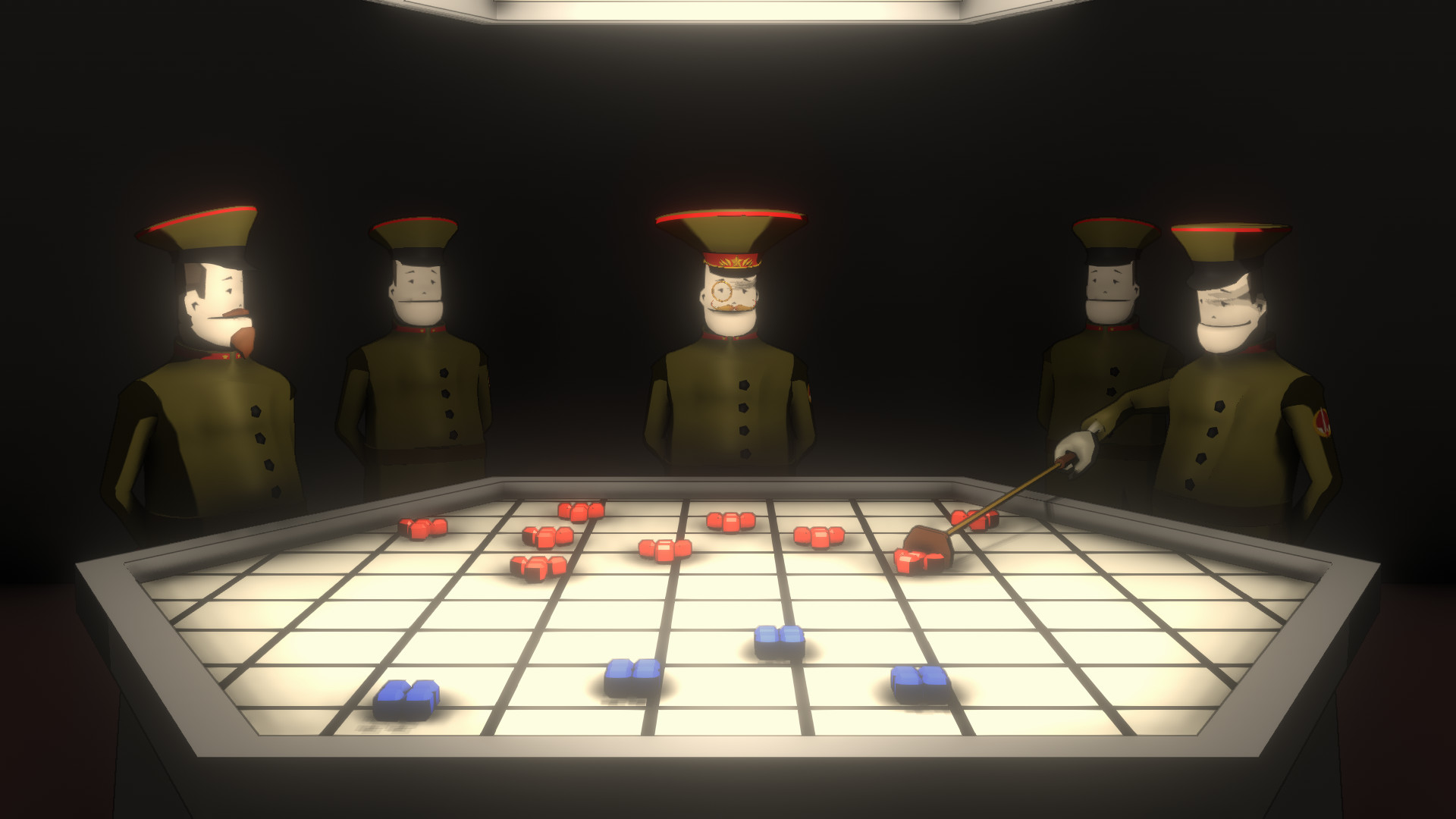 Kosmokrats is funny and despite the fact that it pushes the feel and atmosphere of a soviet space station, it is actually very relaxing as a game experience. The characters have witty lines and cool accents, the gameplay is fun and the overall story is interesting enough to want to see more all the time. This "chill" vibe though is nicely contrasted by the difficulty of the game as we progress further into it. The game is actually quite challenging, even on its normal difficulty setting. The funny thing is that there are actually three harder difficulties over normal so I don't even want to imagine how those feel compared to the one I played the game at.
The difficulty of the game though, is not unjustified. This is war and this is a space race, so anything goes. Things are far "too real" to have Kosmokrats feel like a silly game. People die, potatoes are lost and antennas are smashed. Every action you take both in and outside of missions, affects how the game will end in some way. My ending was quite cool but I am already on my second playthrough now, trying to do a few things differently, just in case there's more.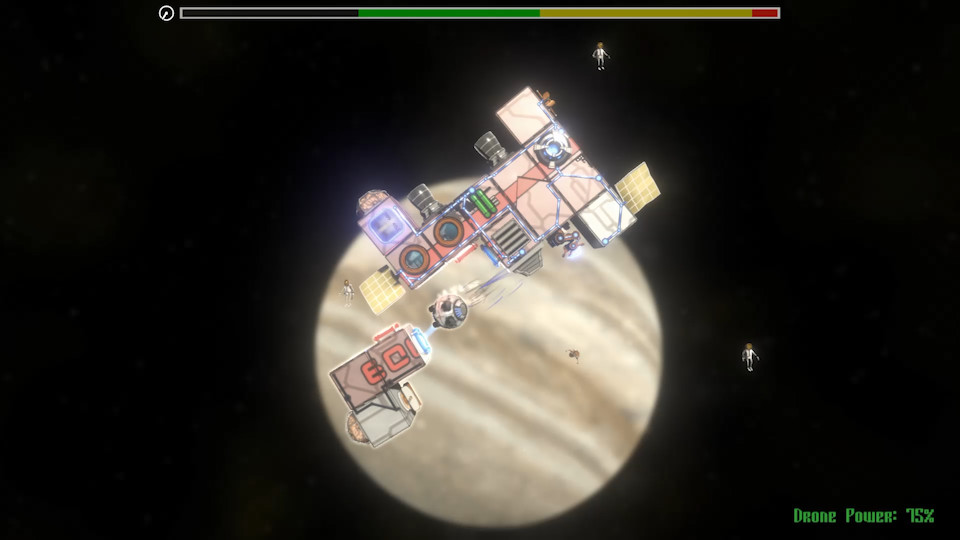 Most of the time, there are just a few extra optional choices that affect just a few things down the road, but I have seriously been wondering if there's more to these choices. Either way, the story is very interesting. It is interesting enough for me to be talking so much about it in a review, even more so when most indies actually disappoint me when it comes to their narrative.
Other than the push and pull gameplay of space tetris, the game looks and sounds great. Very simple character models, nicely flawing 3D animations for everything during missions and a soundtrack that sets the mood just right. I have honestly zero complaints about anything in the visual and audio parts of the game and everything just felt like it was part of the overall game experience.
If I were to complain about one thing, that would be… honestly I don't know, I actually can't find something to complain about. Well done devs, you won the space race.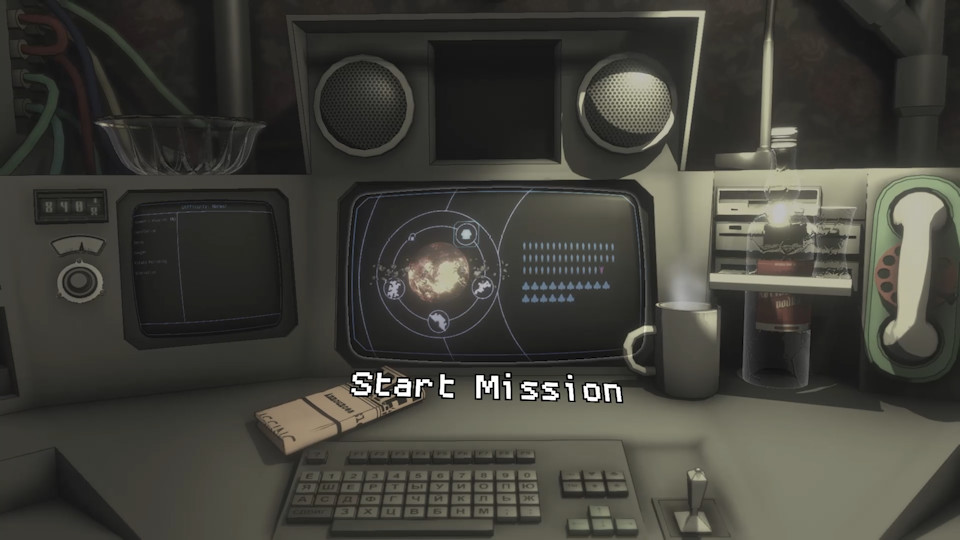 If you believe the Capitalists should be put in their place and you want to help achieve that, Kosmokrats should then be in your library. A unique game that manages to break away from the stereotypical genre of indie puzzlers, this title will keep you hooked for hours with its witty and fun content all the way to the end.
You can find Kosmokrats on Steam. It is developed by Pixel Delusion and published by Modern Wolf.
You can watch the game's trailer here.
You can follow the game's news on Modern Wolf's official discord channel.
~Konstantinos "Kelfecil" Christakis
---
We would like to thank the developers/publishers for providing us with a copy of this game for coverage purposes. As a non-commercial press team, it is our honor and our delight to be able to provide our opinion on it.