Jumpala Preview
Simple, quick and fun indies are always my favorite since I love games that deliver fun gameplay in a good video game package. Jumpala, is one of those and it might just be something that me and my friends come back to in the future.
You can find this preview in video format as well.
Jumpala is developed and self-published by Yokereba. It is a very simple game with a very simple goal. Competitive action-puzzling action. We have all played various action-puzzle games in the past with most of the titles being ones that focus on the "puzzle" part. Jumpala takes it to a whole new level with its frantic 4player action.
The game is all about points-gathering. You jump to a platform, it turns your color and when it disappears you get points equal to the points depicted on it. Simple right? Well, three other people are trying to do the exact same thing. Also, every character has special abilities, so that things get extra spicy.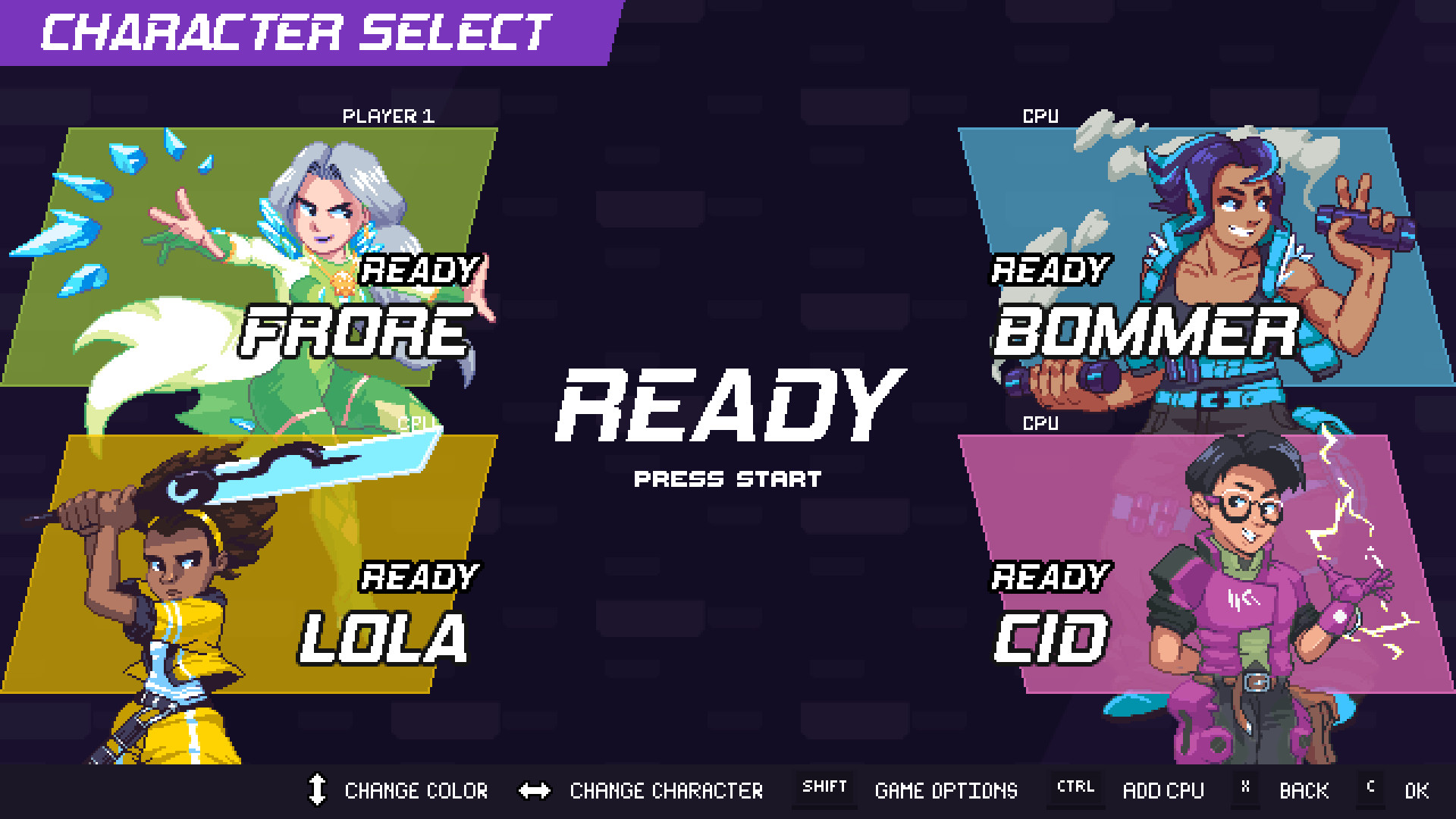 Honestly, after playing just two games with my Hyper Light Up colleague, we both loved the game. We were having so much fun that we were already trying to guess what else the full release will have (considering we had the preview version). With a cast of 7 beautifully drawn characters, there is a lot to try and quite a few playstyles to go with. Each character has a basic ability and an ultimate one. Which ones you use and when is up to you. The maps are all randomly generated too so there are always new places to use different tactics.
After an hour of intense jumping from platform to platform trying to beat each other, me and my friend decided it was time to stop. The only reason being because we thought we should wait until the full game releases so that we can play it with 4 people. We honestly cannot wait for private lobbies to become available so that we can jump in and have a blast beating each other at this frantic action puzzler.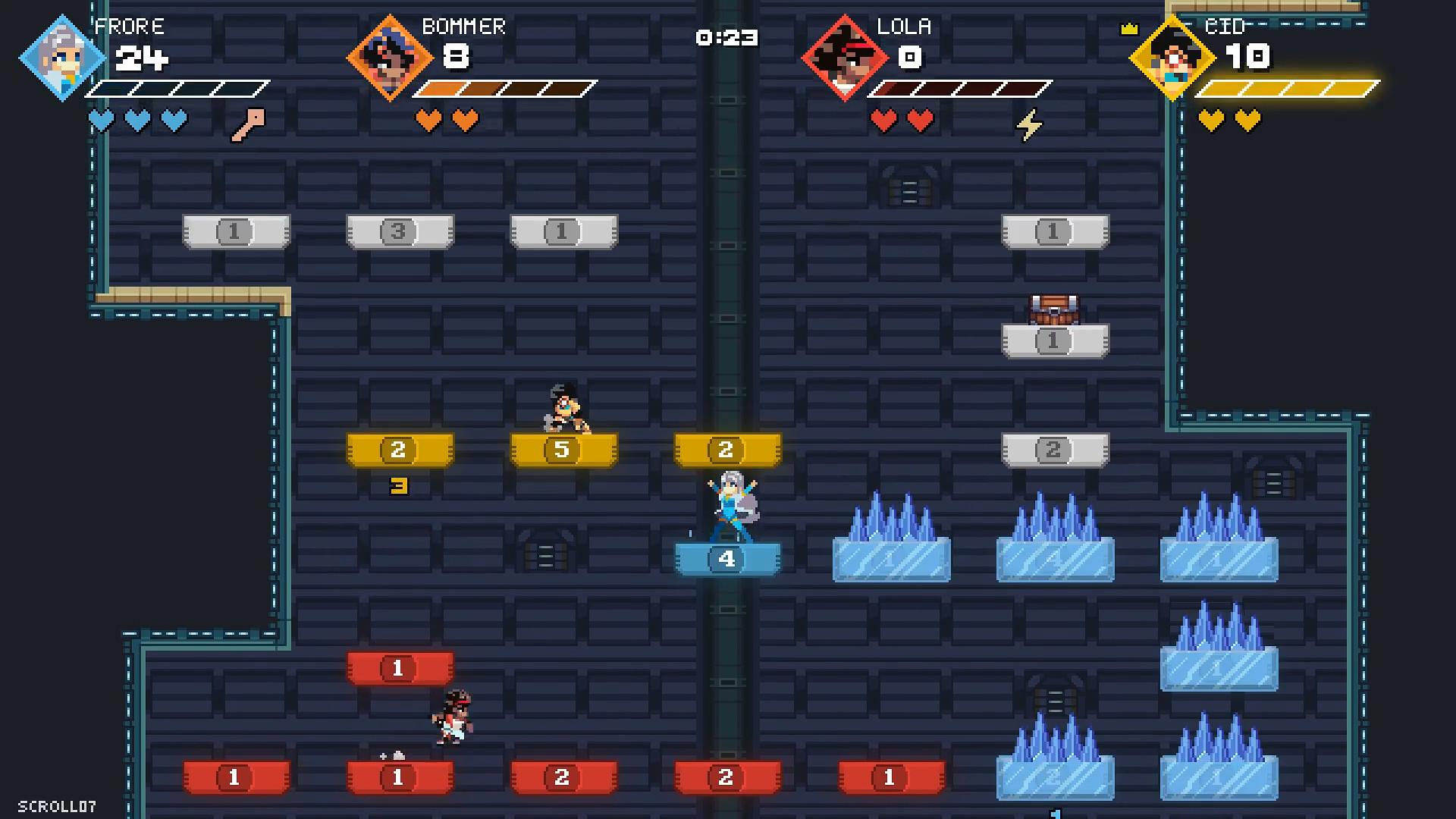 The game felt unique and the gameplay was so addictive that I honestly can see this having its own dedicated group of followers that will take the game to whole new competitive levels. Jumpala is a game that I think any person who enjoys a good fast-paced multiplayer game will enjoy and for that reason I will definitely be keeping an eye on it.
You can find Jumpala on Steam. It is developed and published by Yokereba.
You can watch the game's trailer here.
You can follow the game's news on the game's official website.
~Konstantinos "Kelfecil" Christakis
---
We would like to thank the developers/publishers for providing us with a copy of this game for coverage purposes. As a non-commercial press team, it is our honor and our delight to be able to provide our opinion on it.