Interview with Piece of Cake Studios
After having spent some time playing so many indie games during Gamescom 2020, we have been busy releasing impressions article non-stop. However, what we really miss and what we have always loved doing during Gamescom, is interviews.
We had the chance to get in contact with Maureen from Piece of Cake studios and chat about their indie title, Hacktag.
Hacktag is a game of stealth and cooperation. One person is the hacker and the other is the infiltrator. Work together to overcome all sorts of difficult situations and complete your mission. If you want to know more about Hacktag, then you should definitely check out our GC2020 impressions article or our review on it.
Let's jump into the interview!
---
Kelf: Hello Maureen and thank you for taking the time to answer our interview questions here at Hyper Light Up! We are very excited to have the chance to interview some indie developers by being part of the Indie Arena Booth press and we hope you are enjoying the Digital Booth as much as we are this weekend. Could you please introduce yourself for us?
Maureen: Hello, I'm Maureen from Piece of Cake studios and I'm in charge of all the community management as well as the marketing part on Hacktag, our first game released two years ago. This brings together quite broad activities like management of the Steam page, press and influencer relations, online advertising, social media, participation/preparation for events and exhibitions.
Kelf: So, let's talk about Hacktag. The game is almost three years old now and you have been busy taking care of it since then. Could you tell us a few things about how development has looked like over the course of these 3 years?
Maureen: Since the release, we haven't had time to get bored! From the start, we made it a priority to listen to our players and their feedback. They can reach us at any time on our Discord server and Steam forums to report a bug, make suggestions or just discuss of the latest news with us. In addition, despite other projects in progress, we also implement seasonal events (Easter eggs, Hackoween, Winter hacking, Moonlight) as well as patches regularly. The console porting has also kept us busy for almost 8 months. Quite ambitious for a small team like ours but we made it!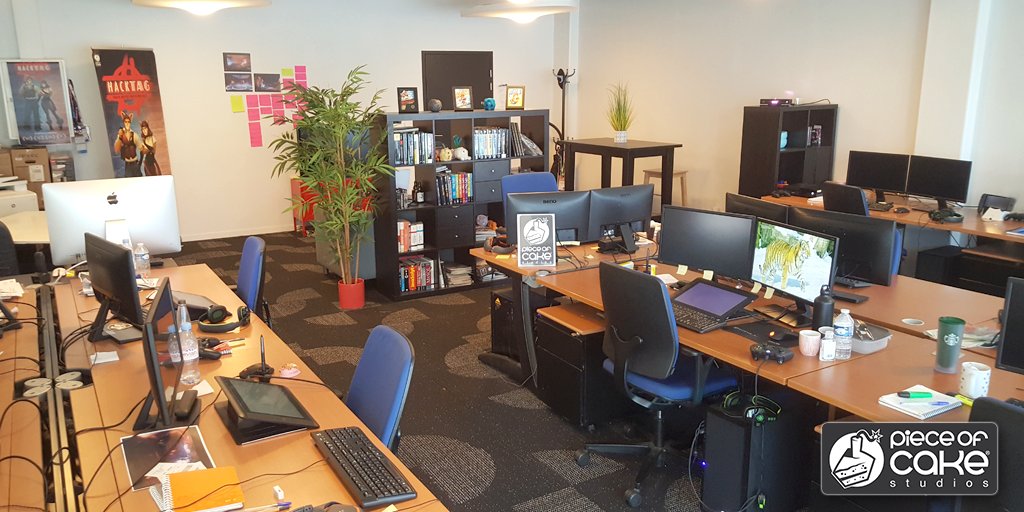 Kelf: With those things in mind, what would you say were the hardest things you had to work on development-wise?
Maureen: From a technical point of view, it was mostly all of the network related parts. But most of the time, it was the search for funding. Hacktag was a "niche" game offering a two-player co-op experience and for an independent studio like us it wasn't the easiest to make.
Kelf: Regarding Gamescom 2020, how was the event for you? What are your takeaways from it thus far?
Maureen: This year it was a bit special since it was entirely online. It was all new for us and the players and we certainly missed having no direct contact with them. But despite that, it went very well. We organized a number of online events and the players were happy to participate. What we have mostly seen during this Gamescom is the opportunity for future editions to offer both a physical and online exhibition, allowing everyone to be part of the event.
Kelf: The announcement for porting to consoles seems amazing and we also read that you will be implementing a new patch for the Steam client as well but I have to ask; what are your plans for Hacktag after the console release?
Maureen: Our plan after the console release is mostly to continue to follow up with our community to get their feedback and always improve the game (as we've done since its release on Steam two years ago). For example, additional languages have often been requested by our players and this will be part of the new features coming with the console release. A total of six new languages will be added (we have English and French right now). The new ones coming are Spanish, German, Portuguese, Japanese, Korean and Simplified Chinese. We will also continue our seasonal events and if we see that our community on console really enjoys that type of content, we have some cool ideas for new ones. After that, we'll see what the future holds.
Kelf: Thank you so much for your time and your answers Maureen! Is there anything else you would like to add before we end this interview?
Maureen: I would just like to end by thanking our community for being with us on this adventure. And to all new players, we hope they will enjoy Hacktag!
---
Find Hacktag on Steam and hop on some stealth missions with a friend (or a new online friend maybe) for some of the best co-op stealth hacking action.