Dreamscaper Review
We usually prefer to preview games rather than review them when they are still in Early Access, but in the case of Dreamscaper, this title offers more than you would have ever expected.
You can find this review in video format as well.
Afterburner studios has created what seems to be one of the most interesting roguelikes we've seen in recent years with a perfect mix between RPG, adventure and roguelike game elements. Despite the game having a focus on its roguelike gameplay, the narrative is brought forward in quite intuitive ways through all the things we discover in the game.
The player takes control of Cassidy and is able to explore various in and out of dream locations. While awake, five different physical locations are available, each with their own nicely crafted setting and a cast of characters who you can interact and get acquainted with. Getting closer to these characters is important as they provide bonuses during your runs in the dreamscape. Find out what they are interested in, give them gifts and chit chat with them in order to progress your relationship with them. The characters in the real world are all fun to talk to and every time you depart a location, you are left with a feeling of wanting to come back in order to get to know these characters better.
But what is this Dreamscape world you ask? Well, that is the juiciest part of the game.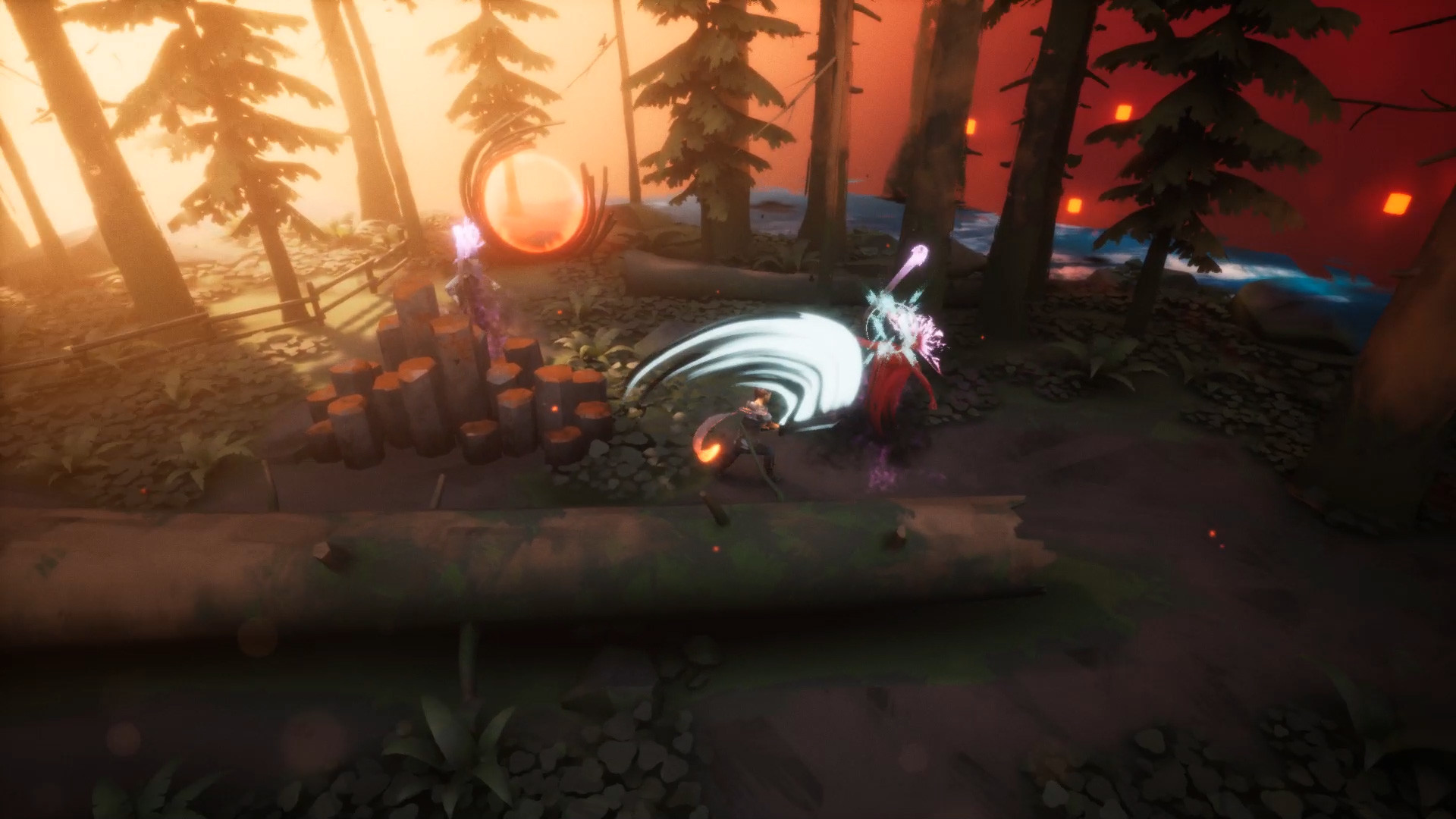 Dreamscape is basically the dream-world that Cassidy visits every time she falls asleep. The gameplay in here is nothing like the point and click experience we had before this and is all about hacking and slashing through enemies in an intricate, yet very easy to learn, kind of combat. Melee and ranged weapons, magical abilities various upgrades to our gear, all make up for a rather complex and deep customization that will have you hunting for new items and combinations all the time.
The controls are fluid and despite the fact that combat feels kind of slow at first, it really gets interesting later as you learn to combine different weapons, power-ups and types of dodge skills. The various types of enemies do not allow you to get bored either, with all sorts of new tricks ready to be thrown your way in each new stage you visit. Each dream stage also features each own boss with every one being unique and offering a unique challenge for us to surpass.
As mentioned though, this game is a roguelike and progress will be lost should you fail and perish. So, just like with every other roguelike, preparation and repetition is key to going farther every time.
What shines the most in Dreamscape though, is the narrative and the art direction of the game. Every single area in the game seems like it has been crafted with so much care in order to bring out so many feelings. Cassidy has quite the story and the memories we find throughout our adventures help us learn all about it. Not only that, but even the dream world itself is so meticulously crafted that it visually conveys all that Cassidy goes through with depression. From the animation of her dropping into the dream world, to her moving around it, everything has a purpose and serves to have the player feel engaged with all that is going on in Dreamscaper.
When it comes to visuals though, other than the nicely flowing animations, the thing that is most noticeable is of course the Inception-like atmosphere that the dream world has. This is done by a very clever use of lighting on what would otherwise seem like very basic low-poly graphics. The real world makes use of this as well, allowing the spaces to really have a certain kind of aura to them with the perfect example being the noir-like vibe that the bar location has.
The game is packed with content and gives an experience unlike any other roguelike. Rarely do we see a game of its kind with an actual good story and Dreamscaper offers all that for a very reasonable price. This is the kind of indie that we love to see.
If you are the kind of person that enjoys a good marriage between gameplay and narrative, or even just a fan of roguelike games, then you should be looking into Dreamscaper.
This is the first time I am saying that I am beyond surprised with how full of content an Early Access game is and how well developed it already is. The developers are of course asking for player feedback to improve the game and are very responsive to it. You can find them on their discord channel.
Find Dreamscaper on Steam.
Watch the game's trailer here.
~Konstantinos "Kelfecil" Christakis
---
We would like to thank the developers/publishers for providing us with a copy of this game for coverage purposes. As a non-commercial press website, it is our honor and our delight to be able to provide our opinion on it.