Cardaclysm Gamescom 2020 Preview
I feel that with my vast experience in competitive board and digital card games, I should be giving this a very critical review. I will not be doing that though, since this is the way someone should be approaching the kind of game that Cardaclysm is.
The game will be available to play at the digital Indie Arena Booth while Gamescom 2020 is running.
Let's see what Cardaclysm is all about.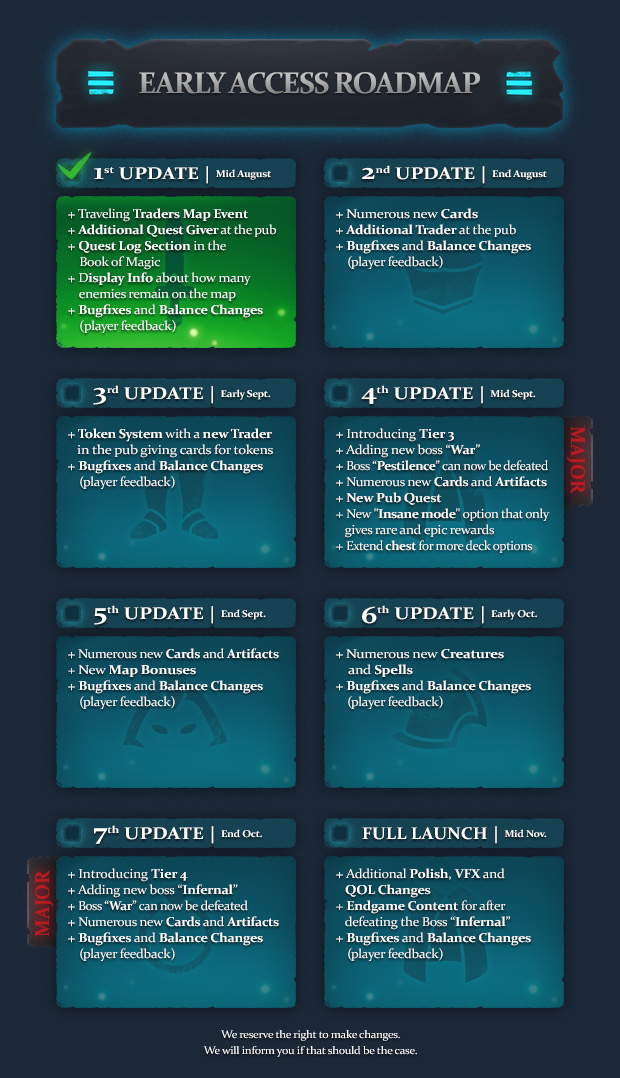 First and foremost, it is important to note that the game is still in Early Access and the developers have already shown to the community what the Early Access Roadmap looks like. Since this is Early Access, we can only give impressions and not as much of a review of what the game is at the moment, since a lot of things will be fixed and added to it by the time it fully launches. I have talked about Early Access titles numerous times before in both previews and reviews and it's worth mentioning that in the case of Cardaclysm, the studio behind it, Elder Games, is doing right by their promises and keeping close to the community with constant updates and feedback implementations. This is how Early Access should be done.
But let's talk about the game. Cardaclysm is a card game that could easily (and wrongly) be compared to games like Slay the Spire or Monster Train. It is nothing like them. If anything, you should be comparing this game to something like Hearthstone with an extra flair to it. Hearthstone may be the RNG-based card game we all love to run sometimes when we feel like turning our brains off but Cardaclysm adds flavor to the whole ordeal by making us venture through fantasy lands which are procedurally generated in order to keep things interesting at all times.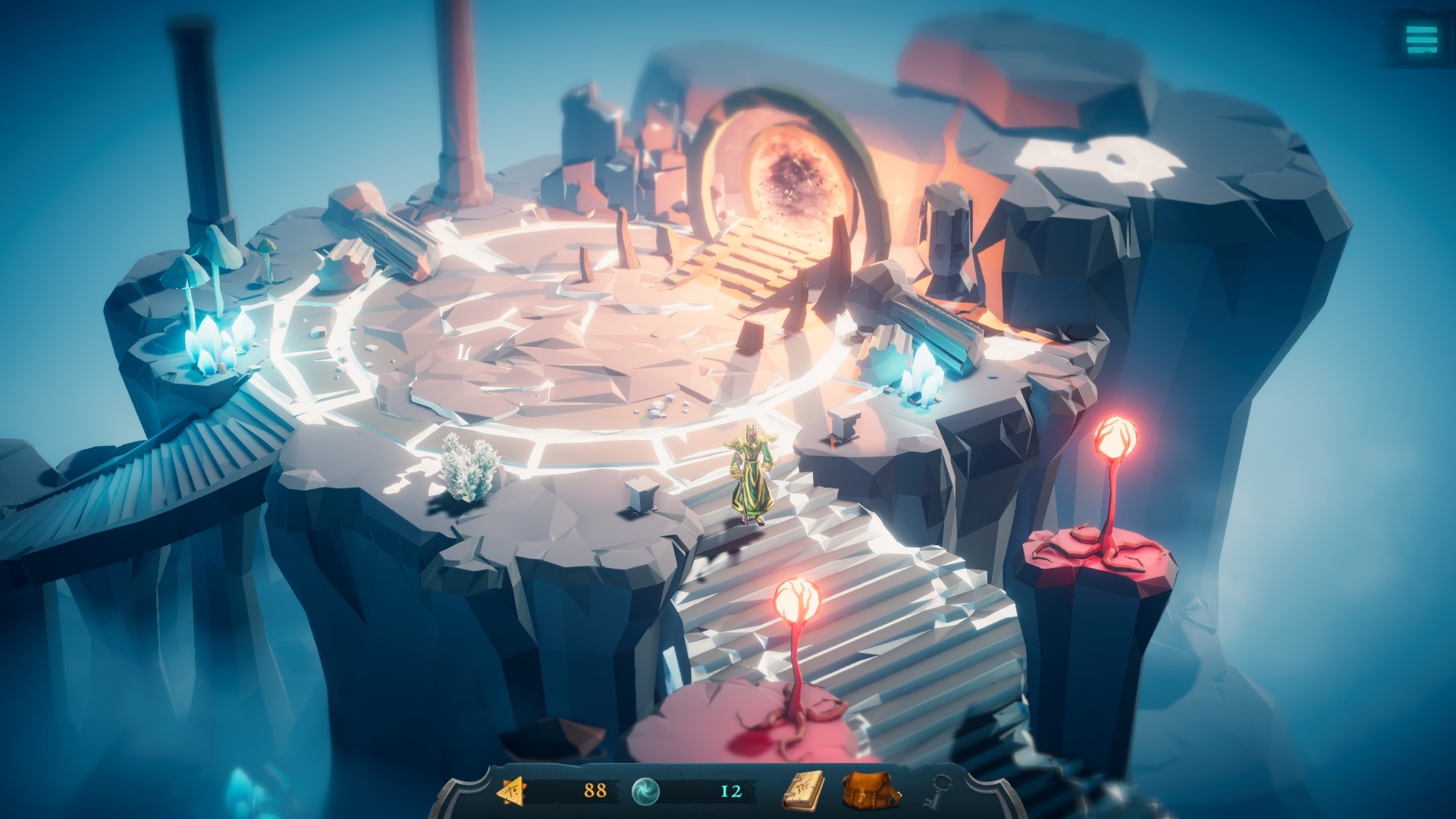 Yes, you understood that right. We walk around, on foot, pointing our wizard-looking hero through 3D maps in order to find resources, items and enemies to battle. Other than that, the game is quite simple when it comes to the fight mechanics. Limited resources (two kinds in specific), spaces to place your creatures (five square spots), different creature types (frost, nature, fire, etc.), different creature abilities (such as poison, paralyze, etc.) and a card deck of 20 cards max. Mix and match your cards in a way that you make use of your resource pool in the best way possible and try to think about the order of your attacks in a way that you will get the most value.
The game is honestly way simpler than I expected it to be and after having played it for a few good hours and having progressed quite a bit, I still found it to be way too simplistic. You could easily compare the progression of the game to a classic game of Hearthstone battlegrounds at low ranks where your only enemy is basically going up against people that got lucky with finding duplicates of their creatures in order to make their stats bigger. You basically just go higher in stats and that is pretty much it.
Despite the "stats" issue though, the game does offer something cool when it comes to bosses. This is what I was looking forward to the most and I felt quite rewarded when I got there. The game features different bosses (I personally only fought one, apart from the one that chases you around) with special abilities that you have to figure out ways to defeat. Once again, it is very reminiscent of Hearthstone and the solo adventures that you can go on.
I keep mentioning Hearthstone as a comparison though and you would probably say "aren't you a little bit too much of a Hearthstone fanboy Kelf?" Well, not really. It is just that it would be a mistake to compare it to anything else since Cardaclysm offers a unique experience that I would take over Hearthstone any day. Despite whatever I felt was not as intuitive as expected in the game, I would still go back on it and try going further in my adventures since having a hero that you can customize with items and constantly improve delivers some sort of a personal experience that other card games lack.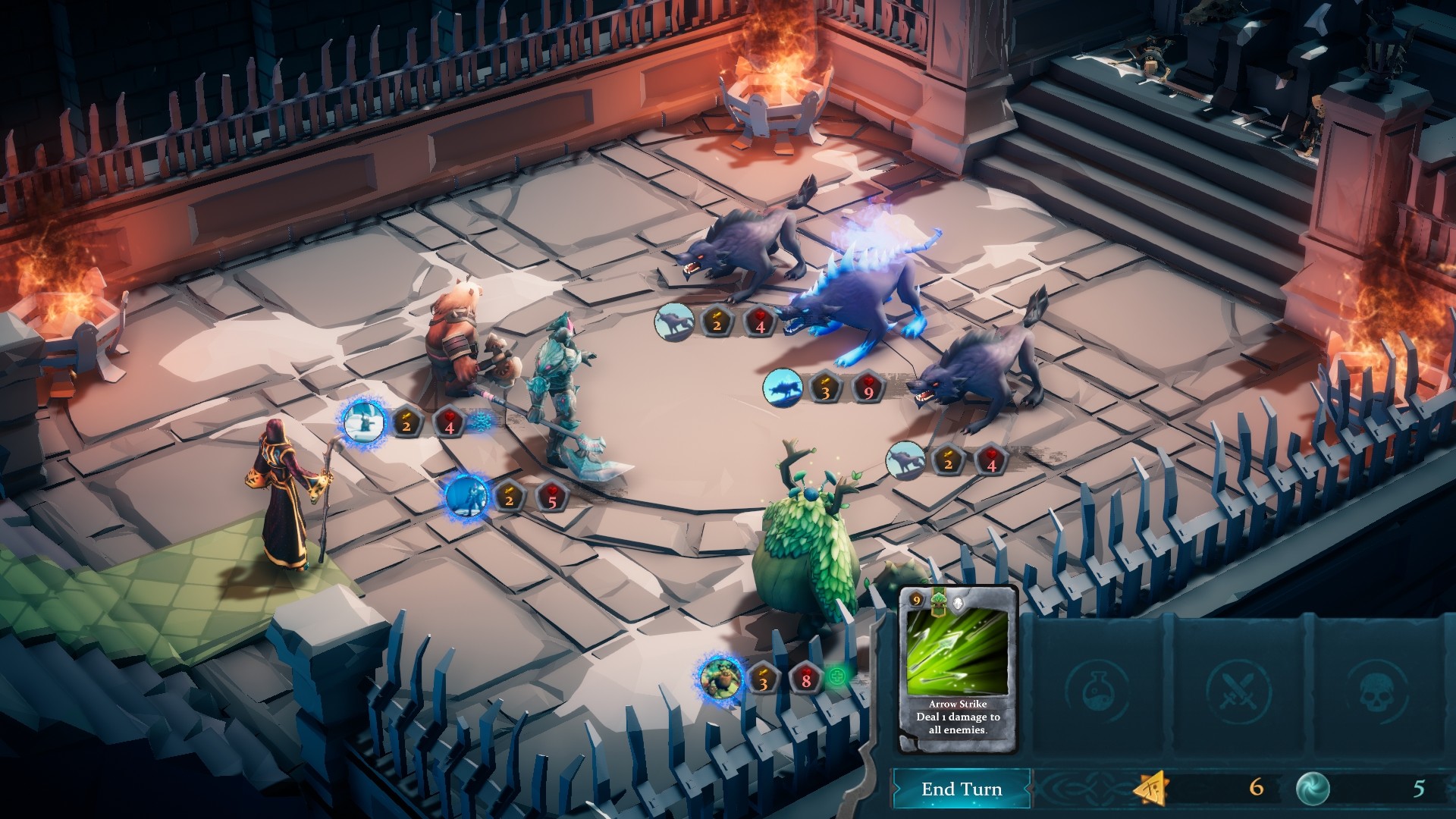 Cardaclysm starts out very slow and builds up very slowly, but is most certainly a game that digital card game enthusiasts should check out. Comparing it to other indies that dabble in card game mechanics would be wrong since despite its simplicity in mechanics, it manages to deliver a personal experience unlike any other that makes you want to get back on it again and again.
Cardaclysm is currently in Early Access and is available on Steam.
You can watch the game's trailer here.
Join the studio's Discord channel here.
~Konstantinos "Kelfecil" Christakis