Bake 'n Switch Review
I know this is a review but I am going to straight up say that, if you are the kind of person that enjoyed playing Overcooked for hours then you should most definitely be looking at Bake 'n Switch.
This cute as hell co-op indie by Streamline Games has just landed on Steam and we are going crazy about it. With the studio handing out some beta keys for people to help out with finding bugs in the last couple of days, I personally had the chance to try it out as well together with a good friend of mine and we were just enjoying every single moment of our time with the title.
Let's talk about Bake 'n Switch!
Bake 'n Switch is a game that runs on two modes; co-op and PvP. In co-op, your goal is get together with up to 3 other friends and try to save the dough creatures by baking them. Yes, dough creatures. Trust me, there's nothing cuter than seeing little animated buns crawling around like crazy. There's also dough monkeys and bats and, and, and, and….
There's a selection of 6 different bakers, a 100 different levels and 2 different worlds. The game is seriously packed with content and despite the what seemed to be a limited selection of bakers later on in the game, the unlockable skins gave a fresh look to it all whenever we felt like we needed a change. Each character plays different since each one has a unique ultimate ability and the mayhem that ensues when you play with 4 people is just something else.
We have to talk about the graphics and the music though. I usually tend to avoid doing that since this is what your standard go-to review would do when the reviewer has nothing interesting to say about a game anymore. In this case though, the look and the sound take center stage with the game having beautifully animated characters and a very catchy soundtrack to accompany everything. I was more than pleasantly surprised when I saw there are so many cutscenes in the game and even more so when I saw that they were so well done. They are not your standard "forced" cutscenes that just exist in order to bridge content but instead cutscenes that the game could have pretty much done without but are there to spice things up.
Seriously though, it's worth mentioning that even the little tutorial sketches at the start of some levels are so well done.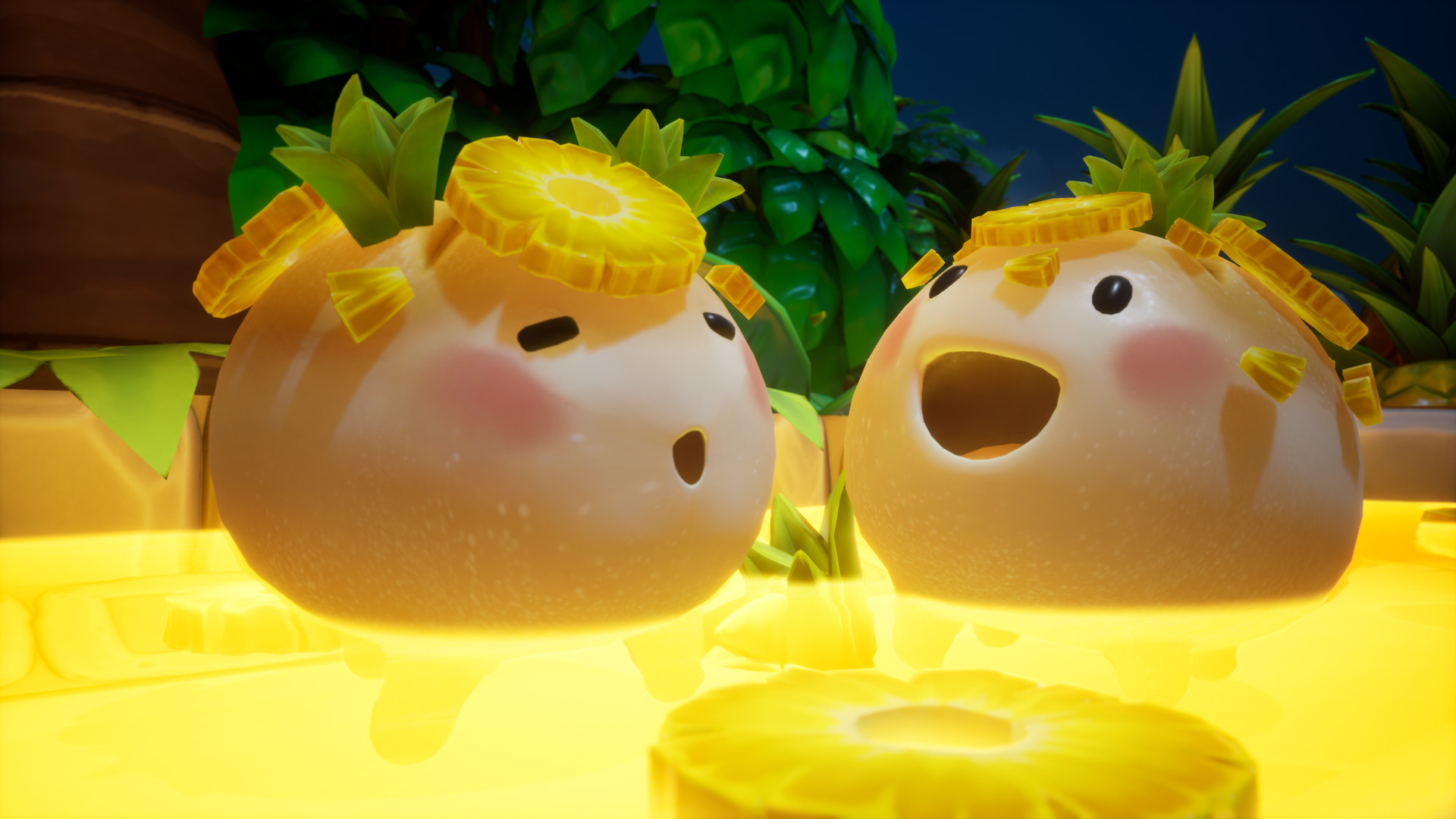 My friend and I were constantly commenting on how cute everything looked and just had a laugh every time we met a new dough creature. The dough monkeys dancing and the dough bats flying around, it's just something else. There are enemies as well of course in the game, called the mouldies. Yes, it's basically mould and it is trying to infect your dough, so you need to punch the heck out of it before it does so.
The gameplay is quite fluid too. If everything just looked good, it wouldn't really be a good game right? Games like Overcooked try to achieve a certain kind of "controlled panic" situation in order to successfully achieve that nice co-op party vibe and Bake 'n Switch most certainly managed to do the same in its own unique way. In Bake 'n Switch, if you want to be getting 3 stars in most levels (which is the highest score) then you will have to divide roles in your group. You'll end up making strategies in a game where you certainly did not expect to be doing so. Most certainly not when it comes to cooking buns.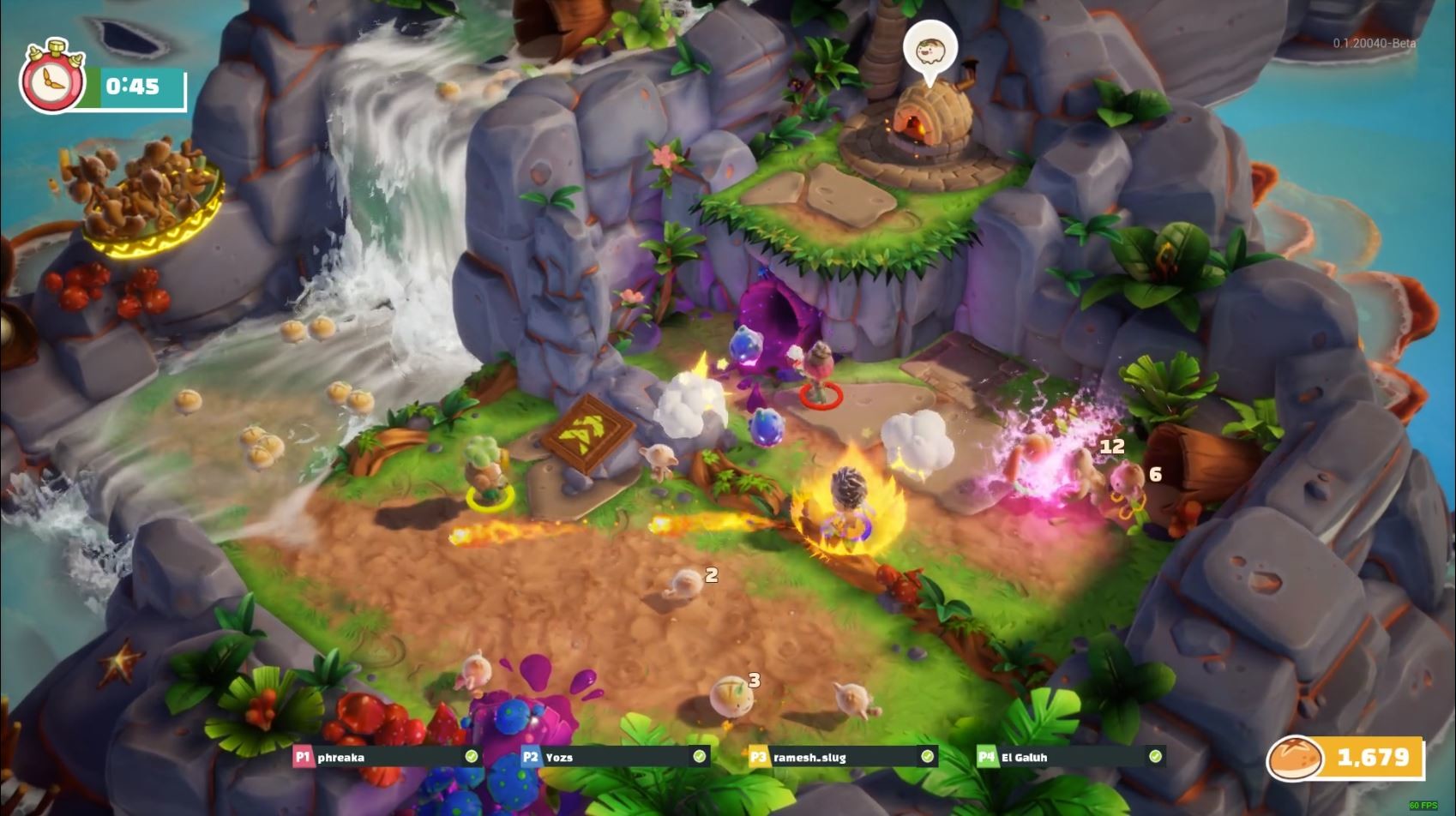 The studio describes the game as "violently cute co-op party brawler" and I will go as far as to say that, I believe Bake 'n Switch has brought a breath of fresh air to the co-op party games genre.
If you are looking for a fun game to play with a friend or your significant other, then this should most certainly be at the top of your wishlist. On top of that, if you are building a library of party co-op games for you and your group, I guarantee that this game will end up being one of your most played ones.
You can find the game on Steam and it is also available for the Nintendo Switch.
---
+ Content that will keep you going for days
+ Some of the best 3D graphics and animation seen in an indie
+ Memorable soundtrack that keeps the party mood going
+ A plethora of unlockable outfits that are not just simple recolors
+ Buns
– Mould
– The monkeys when they dance and you can't pick them up…
Score: 9.6/10
– Konstantinos "Kelfecil" Christakis
A huge thanks to Vaiva for bringing this to our attention and a huge congratulations on the studio for the launch on Steam. We are looking forward to spending dozens more hours cooking buns and punching mouldies and we are very thankful for that.