Ashen Review
So many souls-like games. So many indies that tried to do the whole souls-like thing and ended up being nothing but an uninteresting series of combat situations where the only thing that the player gets is frustration. Dark Souls was not just a hard game, but also a game filled with mysteries for us to uncover. Today, we are exploring a title that aims to do the same and manages better than most. Today we talk about Ashen by studio A44.
You can find this review in video format as well.
With a publisher like Annapurna Interactive, you already know you are in for a treat since I cannot recall the last time I played a game published by Annapurna that I did not find at least interesting. The game is all about the player trying to find a new place to call home and in order to do that, we need to journey through unknown lands, filled with danger and mystery.
The game has a pretty good story overall. Just like with most other games of its kind though, the player could completely miss it if they were to skip through most of the dialogues. There are a few nice cutscenes throughout the main story and we get to see things that do make us feel like we want to know more, but generally, I would say that most people will unfortunately skip through the story. It is one of those things that games nowadays must really try the best if they really want the story to come forward.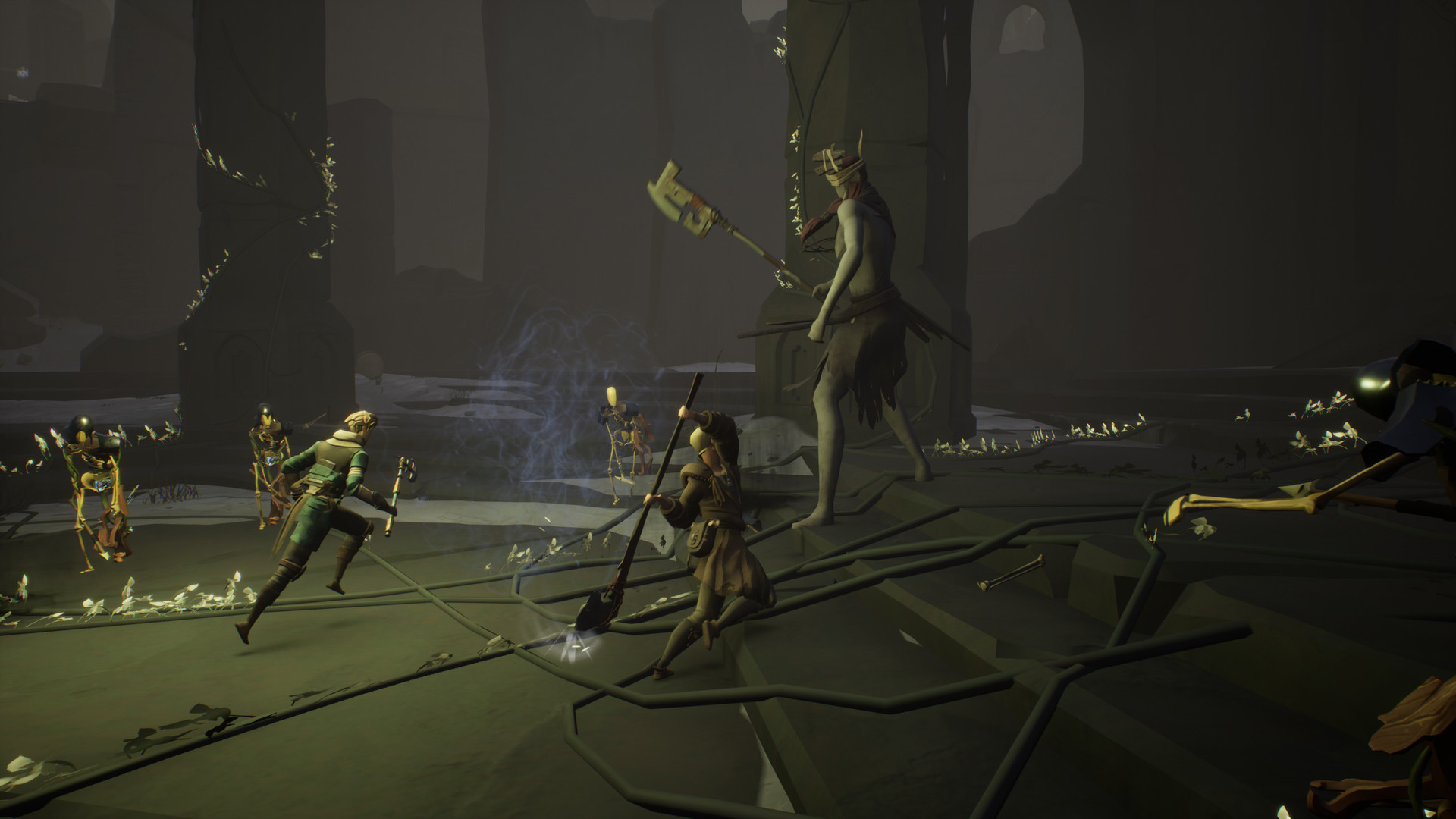 Stories of mystical lands with creatures, gods and other things though are not the thing that draws players to this genre. Ashen is a souls-like and in order to respect that title, it must come with exquisite gameplay and good feel and handling of your character in combat. Ashen, delivers pretty well on all that and ends up deserving of the souls-like name. The feel in combat is just like in any other good game of its genre, where the player needs to master dodge timing and handle their stamina well enough to be able to both deal damage and parry incoming enemy attacks. The weapons all feel great and there are enough of them to make the game have a plethora of playstyles that will appeal to all sorts of players that want to play the game in a different way.
Not much is to be said about the rest of the game's content in terms of gameplay honestly. A crafting system, going back and forth from your base to upgrade things and a few spells that you can use in order to make your life easier all throughout your courageous exploration of the unknown. Pretty straightforward and again, quite well done in my opinion. It did not feel boring but it also did not exactly feel very inventive either. I liked it, but mostly because I am already used to it from other games.
Game plays well. Well enough to be fun for many hours and this, is honestly all you need in a souls-like game. I am personally a fool for narrative and Ashen delivered both an interesting world as well as a decent story to explore.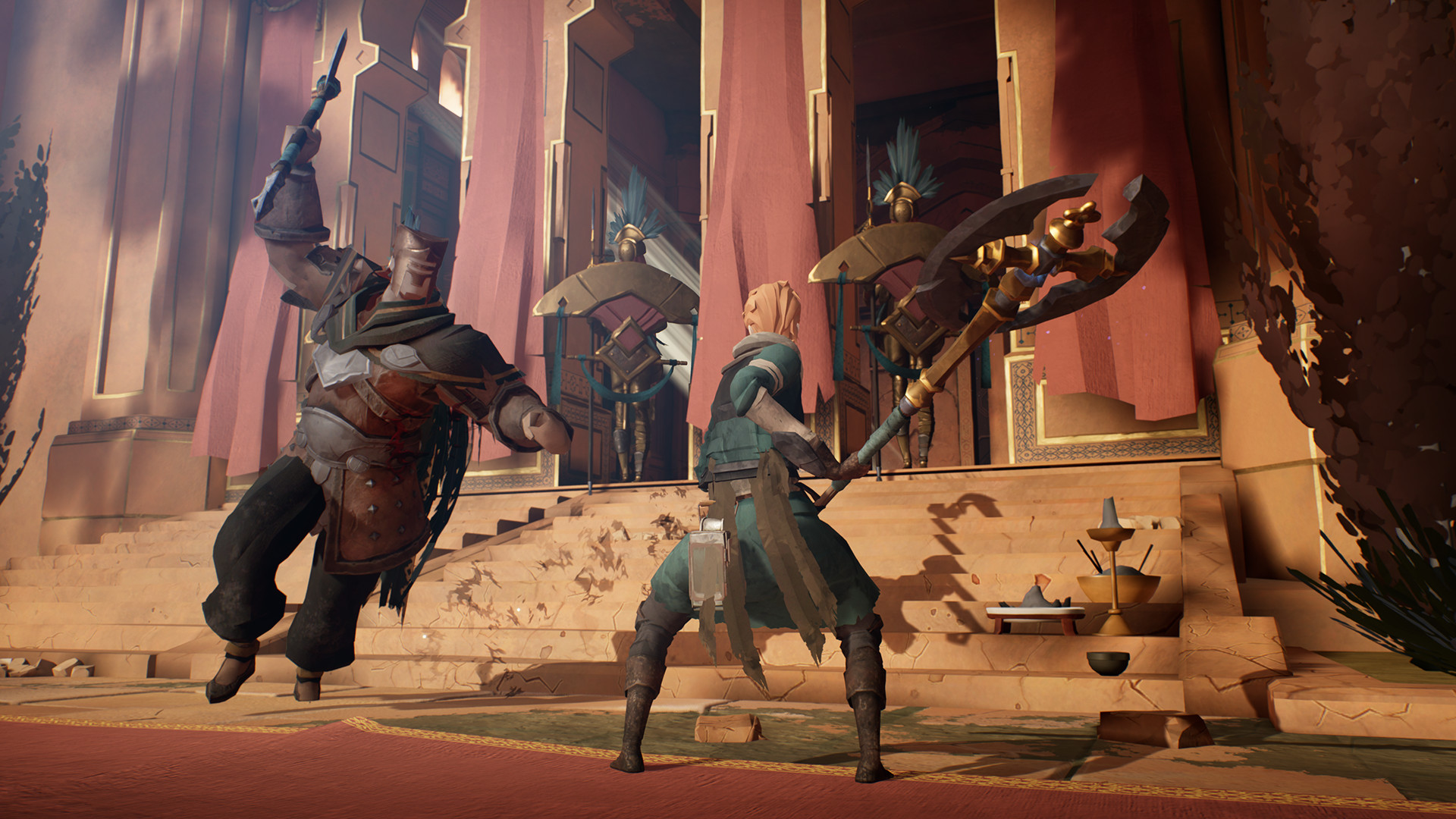 Did I mention the game looks great? Well, we all know that looks are definitely what attracts the vast majority of players out there and Ashen delivers on that part too. At first, you look at the characters and how none of them even have a face, but soon enough, you realize that this is not important. If anything, it gives it this eerie feeling that builds up an atmosphere which makes everything even more far and distant; mysterious, again, if you will. The game does not have a very memorable soundtrack or anything alike in terms of sound design either, but the silence that overwhelms it in most cases is more fitting than anything else would be. The environments at first feel barren and empty, but the farther we get into the story, we start seeing more and more colorful and at the same time legendary looking landscapes and structures. A good graphical build-up throughout the entire playthrough for sure.
The game of course comes with its flaws too but those are not enough to make it a "bad" game in any way whatsoever. If anything, I would be surprised if I did not find something that I felt was missing. Players have become so spoiled with this abundance of titles that release every day and it is easy to play something new and feel like you are missing something just because you were used to something else. That being said, things like being able to put markers on the map, better handling for specific weapons and a somewhat dull beginning to the game are just a few of the things that I felt were a bit off.
The game also plays in co-op but just make sure you are on the same main quest as your friend if you want to be synced up.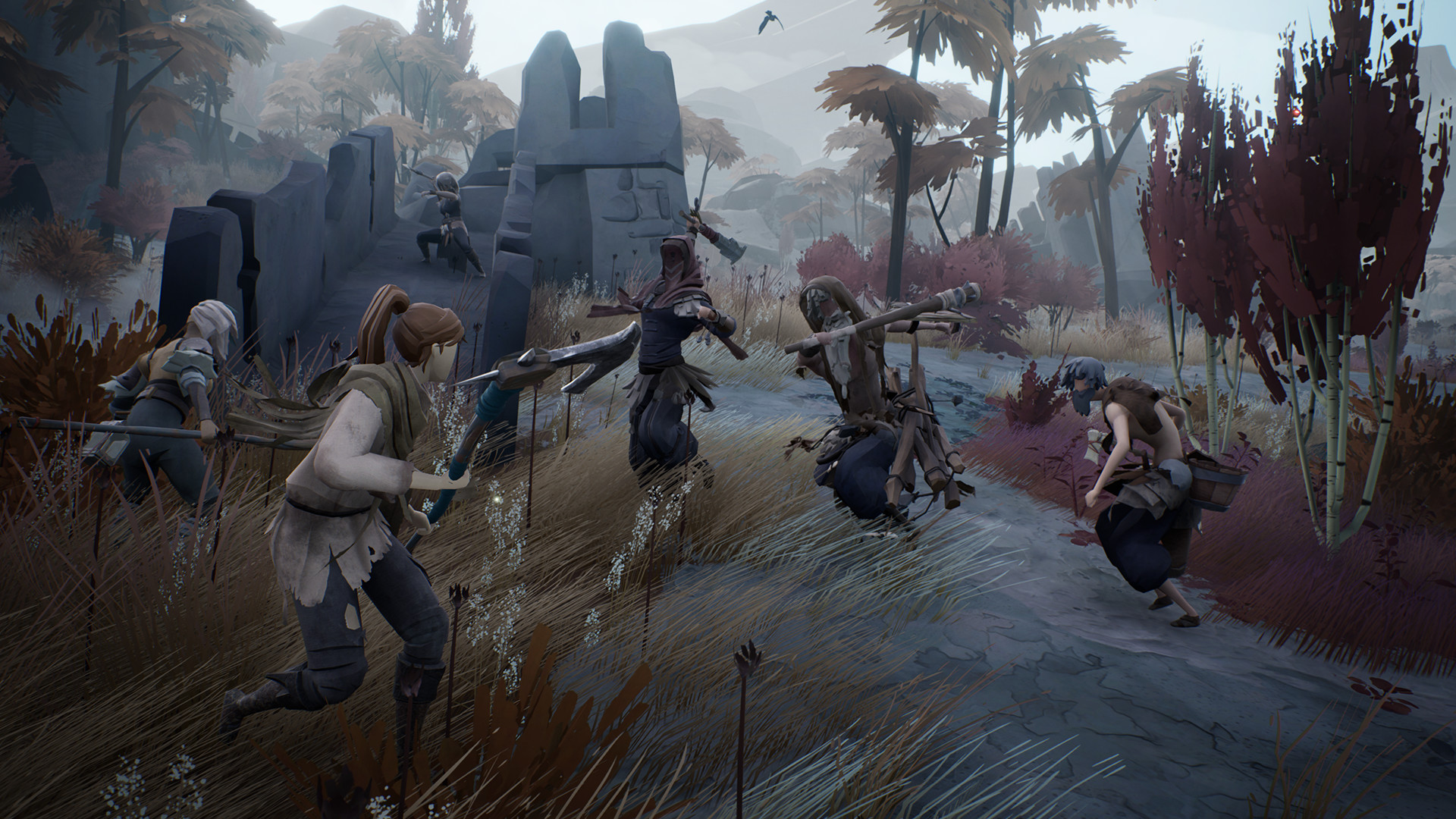 Are you looking for a souls-like game to keep you going for hours? Then Ashen is one of your many choices. I am not going to lie to you and tell you that it is the only good souls-like game out there, but it is most definitely one of the better ones I have had the opportunity to play without getting bored. Ashen delivers on the basic things that make a souls-like game really good; gameplay and feel. The game delivers more than many other titles of its kind and it is definitely worth a try if you are into souls-like games.
Oh and, if you think the base game is not enough, there is a DLC (Nightstorm Isle), that fills the game with some new, absolutely stunning environments and some new quests to take on. The DLC is basically "one big dungeon" and I doubt there is a better way to describe it in just a few words.
You can find Ashen on Steam.
You can watch the game's trailer here.
You can follow A44 on Discord for more updates.
~Constantine "Kelfecil" Christakis
---
We would like to thank the developers/publishers for providing us with a copy of this game for coverage purposes. As a non-commercial press team, it is our honor and our delight to be able to provide our opinion on it.